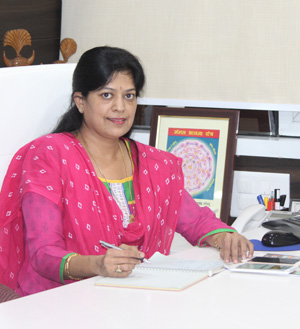 Chairman's Message
CA Ritu S. Jain
India is the world's third-largest energy consuming country, to meet growth in electricity demand over the next twenty years, India will need to add a massive power system. With the increased share of solar in Energy mix, the sector is set for a massive leap towards energy transition in India.

At SR Corporate Consultant, we continue to grow in solar consultancy sector along with our EPC projects reaching to +20 MW and we proudly say that our trained professionals are spread all over the India. We remain focused on value to our stakeholders by providing reliable solar power to our customers, guidance to embedding solar entrepreneurs, providing opportunities to the Suryamitras and other RE students, fulfilling careers to our employees and bettering the communities in which we operate.

We welcome more people to join their hands with us making the renewable energy sector stronger.